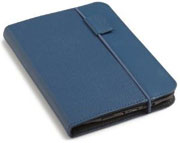 As August winds to a close, there are a number of ebook readers and related items on sale, so I decided to put them all together in one long list instead of doing separate posts for each offer.
Note: These prices are current as of this post; obviously they will change as time goes by. Expiration dates are given when available.
eBook Reader Deals
NextBook Next2 is now selling for $99 on Amazon. NextBook's devices are decent quality for being budget Android tablets…more info.
PocketBook 902 is on sale for $300 at E-Readers Plus (you have to call to get the discount). The MSRP is $379. Here's more details about the PocketBook 902, it's one of the better PDF E Ink ereaders, and a here's my review of the 602, which is pretty much exactly the same as the 902 but is smaller.
Skytex Primer is $67.87 at Amazon, marked down from $129 (it usually goes for about $90). This is a color ebook reader and multimedia player from last year…more details.
Onyx Boox 60 is on clearance for $99 at Dulin's because a new version with a Pearl display is replacing it. This ebook reader has a Wacom touchscreen…more info.
Aluratek Libre Pro is $49 at B&H.com after a mail-in rebate. This offer expires on August 31st. Here's more info about the Libre Pro.
Refurbished eBook Readers
Kobo WiFi is $65 refurbished at Best Buy, as mentioned earlier in the week. This is Kobo's ereader from last year…review.
Nook Touch is $112 refurbished from Barnes and Noble's eBay store. The Nook Touch is B&N's latest ebook reader that they just released back at the start of June…review.
Nook Color is $179 refurbished from Barnes and Noble's eBay store…review.
Kindle 3 WiFi is $99 refurbished at Amazon. This is the regular version without special offers and advertisements…review.
Kindle 3 WiFi+3G is $129 refurbished at Amazon. The free 3G wireless extends to over 100 countries worldwide…review.
Pandigital Novel (white) is $84.95 remanufactured at Amazon. This is an okay deal for a 7″ Android tablet, but you're better off getting one of the newer models instead…review.
eBook Reader Accessories
Kindle Lighted Leather Covers are marked down to $49, that's $10 less than normal. These are the covers that have a built-in light that is powered by the Kindle 3's battery. They come in seven different colors.
Sony Reader Covers are 50% off, but there are only a few varieties left. The Readers' AC charger is also half off.
Nook Color Covers are 30% percent off at B&N, select designs.
Nook 1st Gen Covers are 75% percent off at B&N, select designs.
Kobo Codes
Kobobooks.com
coupon codes are listed below. These are all single use coupons and apply to non-Agency ebooks only, as usual.
aug25us1 US – Get $1 off – Expires August 28th.
aug25ca1 Canada – Get $1 off – Expires August 28th.
aug25au1 Australia – Get $1 off – Expires August 28th.
Kobodollaroff – Get $1 off – Expires August 31st.
June20off – Get 20% off – Expires December 31st.
FirstRead – Get 35% off your first ebook purchase.
Kindle Daily Deals
Kindle Daily Deals are back once again. There isn't a code for these; Amazon updates the daily deal listing every day at midnight Pacific time.