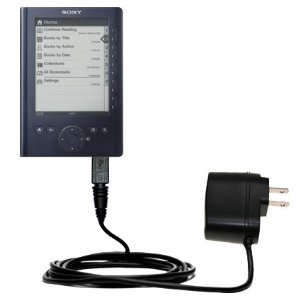 Battery life for ereaders and tablets is a big selling point. The longer a battery can last without needing to be charged the better.
In fact, that's one of the reasons E Ink ereaders are so popular: their battery only needs to be charged about once every two to eight weeks, even if you use it everyday.
Tablets on the other hand need to be charged every couple of days, or everyday if you use it frequently. Lower-end budget tablets usually get about 5-6 hours, and most good tablets can last about 8-10+ hours on a charge, depending on a number of factors like screen brightness, Wi-Fi, auto syncing, etc.
Other factors can come into play as well. For instance, the Nook Tablet's battery lasts longer than most 7″ tablets, roughly 8-11 hours. But I've noticed ever since rooting it that the battery definitely discharges faster, especially in sleep mode.
Excessive battery drain while in sleep mode seems to be a problem that plagues a lot of tablets. I'm looking in your direction Pandigital. The higher-end tablets don't usually have this problem but the budget ones often do.
When it comes to E Ink ereaders, I've always felt that Amazon and Barnes and Noble claiming their ereaders' batteries can last 2 months on a single charge is a bunch of marketing hogwash. It's not impossible, surely, but it's not typical either. By my experience, none of the Kindles or the Nook Touch can regularly get eight sold weeks, 61 days, on a single charge.
The Kindle Touch has been out exactly 12 weeks now. And I've certainly charged it more than once since then, probably more like three or four times. Two months is a fairy tale cooked up Amazon's marketing team.
The thing is it's pretty much impossible to put a specific number on an ereader battery when there are so many variables involved. And the fact that a battery can indeed last several weeks on a charge makes it very difficult to run battery drain tests to calculate a more accurate number unless you've got about a year to test all the different variables, by which time there will be a new model out with an even better battery life claim.
The good news is that battery technology continues to get better all the time. Plus there are companies designing solar-powered covers for ebook readers and even solar-powered ereaders too.
So how often do you charge your ereader or tablet?