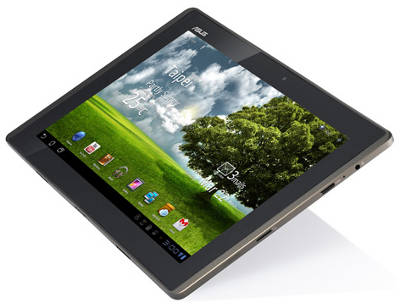 Asus has released yet another software update for the original Asus Transformer TF101 tablet, version 9.2.1.21.
If you remember from an earlier post, I and a number of other Transformer owners have had problems with the tablet ever since Asus upgraded the software from Android 3.0 Honeycomb to Android 4.0 Ice Cream Sandwich.
This is at least the third update since then, and lately I haven't been experiencing many issues at all. Occasionally I will find it stuck on the reboot screen but not very often. Hopefully this new update remedies the problem completely. After all, "improves system stability" tops the list of fixes.
The update is rolling out in the United States starting today. The Transformer will update automatically but if you are impatient you can check manually by going to Settings > About Tablet > System Firmware Update.
Here's the changelog for the 9.2.1.21 update:
Improves system stability
Improves email stability
Improves AppBackup App
Improves MyLibrary stability
Supports Wi-Fi Direct
Supports unzip in File Manager
Add restore tab function in Browser
I haven't had much time to test the new firmware yet. One thing I did notice is there's now an option in the settings menu for the web browser to always request the desktop version of a website. That's a welcome change because I've always hated how it defaults to the mobile site ever since the ICS update.
It's good to see Asus listening to customers and continuing to roll out updates for the original Transformer even though it has just been replaced by the new Asus Transformer TF300.