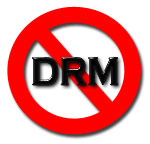 OverDrive is the leading distributor of ebooks and audiobooks to schools and libraries. They make borrowing ebooks from libraries easy for anyone with an ebook reader, tablet, computer or phone. And soon borrowing audiobooks is going to be a lot easier too.
Earlier this week, OverDrive announced on their blog that they are going to discontinue distribution of DRM-encrypted WMA files for audiobooks. Instead they are going to solely use the much more widely-compatible DRM-free MP3 format. This will make is so audiobooks will have a wider reach on more platforms.
OverDrive users will still be prompted to delete MP3s when the lending period is over, and they'll expire in the OverDrive app, but the MP3s are still DRM-free.
Most of OverDrive's ebooks are already in MP3 format so the transition should be smooth. OverDrive is working with publishers that require them to use WMA files, trying to convince them to go with MP3.
The only downside to this is if those publishers refuse to go to DRM-free MP3, then OverDrive may be forced to drop them from their catalog. OverDrive has this to say about that: "In the event that some titles are unavailable, an alternate solution will be offered to make up for the lost titles." Not sure what that means exactly but I guess we'll find out sooner or later.
It's good to see OverDrive standing up and making the transition to DRM-free because they can see how much more that benefits users by being able to enjoy the audio titles on any OverDrive app, and not just the platforms that support WMA. Now if only ebooks could follow the same path…