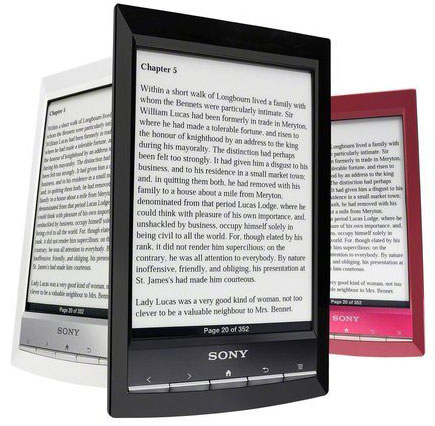 Now that Sony has closed down their ebook business in the United States and Canada, and have successfully transitioned most of their customers' ebook libraries over to Kobo, they are wrapping up loose ends by issuing firmware updates to the last three generations of Sony ebook readers.
The main thing the update does is swap out the Reader Store link on the homepage with a link to the Kobo store. The update also removes Facebook sharing and syncing for bookmarks and annotations, since those were functions linked to the Reader Store as well.
I went ahead and installed the update on my PRS-T2 because I was unsure if it would actually link the library on the device with my Kobo library or if it would just add a link to buy ebooks from Kobo. Unfortunately it's neither at this point in time. All the update does is remove features.
Signing into my Kobo account did not give an option to add my existing Kobo ebooks to the device. Plus there's no way to access the Kobo store at this point. There's just a screen that basically says the Kobo ebook store is coming soon, and that you should use a computer, tablet, or phone to shop at Kobo.com. They say to sync your ereader to add the new titles to your library. Well, there is no sync button on a Sony Reader like there is a Kobo ereader, so there appears to be no way to add your Kobo library wirelessly at this point in time—guess they've still got some work to do.
The update is being pushed out now so all you have to do is connect your Sony Reader to a WiFi network to get a notification about the update. Or you can download the update to your computer and use Sony's updater utility by following the links below.
PRS-T1 Firmware Update – version 1.0.06.03210
PRS-T2 Firmware Update – version 1.1.00.15240
PRS-T3 Firmware Update – version 1.1.00.15210
It's unfortunate that Sony decided to give up on their ebook store in North America, but at least they are giving customers some sort of alternative. Hopefully everything starts to come together and things starts working properly soon.