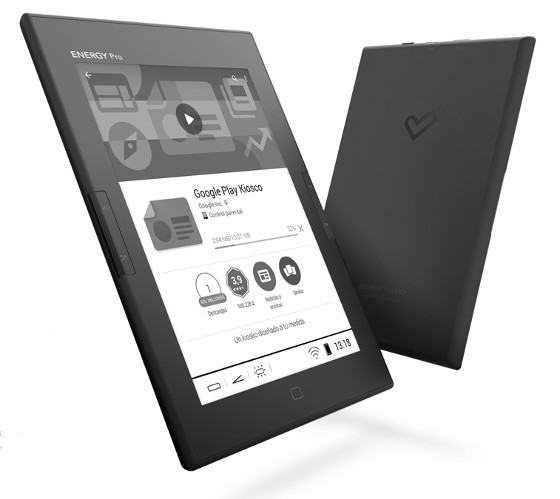 Here's something that I should have noticed sooner. The three new ereaders that were just released from Energy Sistem are available for purchase from Amazon.com.
I don't recall the Energy eReaders selling in the US from Amazon before, so I didn't think to check. The company is based in Spain and sells their ereaders on Amazon UK; it's good to see them expanding their market, especially since we have so few dedicated ereaders to choose from here in the US anymore thanks to the Kindle's dominance.
Two of the new Energy ereaders are basic models without touchscreens, one has a frontlight and the other does not, and the third, the Energy eReader Pro HD, is a more advanced ereader with open Android and Google Play onboard for installing apps.
All three support ePub and PDF, including books with Adobe DRM. The Pro HD is the only one open to install Android apps (obviously without touchscreens the other two would not fair well using apps).
All three are branded as "HD" models even though calling them that doesn't make much sense. They have 6-inch E Ink Carta screens with a resolution of 1024 x 758 (212 ppi).
The Energy eReader Pro HD is definitely the pick of the litter. It's essentially the exact same as the Inkbook Obsidian that I reviewed last month, except with a slightly different casing design.
The prices are pretty good, except there's an extra $20 added for shipping.
Energy eReader Pro HD – $130.69
Energy eReader Screenlight HD – $96.15
Energy eReader Slim HD – $75.88