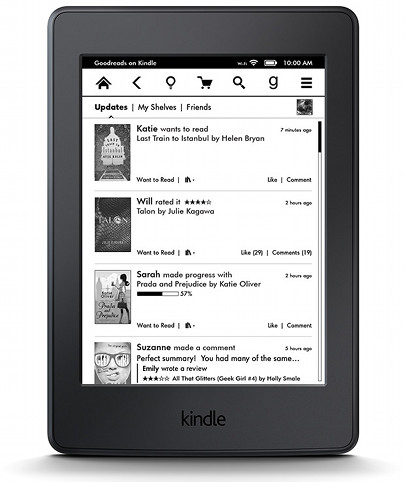 Am I the only one that thinks Amazon is going kind of crazy with software updates lately?
It's like every other week there's another software update for Kindle ereaders or Fire tablets.
It makes you wonder what features they are removing this time around, since recent updates seem to keep taking things away or making things worse (like the new ad-ridden Kindle homescreen).
I thought maybe this new 5.7.3 update would at least bring back the dots for indicating book length for Kindle books but of course nothing has changed there.
For the most part this seems like another pointless update. All the release notes say is, "The software update includes general performance improvements."
So I guess the good news is you don't have to worry about anymore unwanted changes, but your Kindle does have to download and install a 220MB file for what amounts to general performance improvements.
One good thing with the update is it's reverted back to showing sideloaded documents under the All tab so at least they are easier to find again.
The new 5.7.3 software is available for the Kindle Paperwhite 2 and 3, the Kindle Voyage, and basic Kindle Touch.