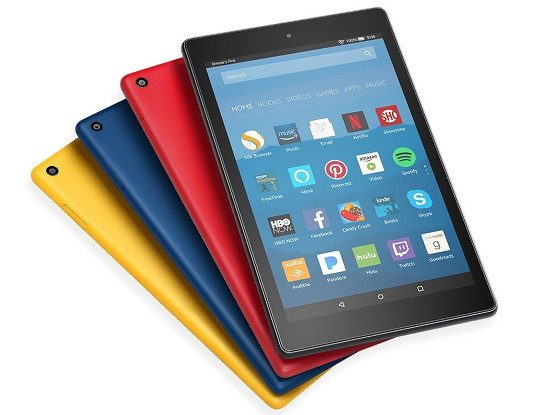 Lately I've been noticing the Kindle ebook app on my Fire HD 10 keeps resetting likes it's starting from scratch, and all the downloaded ebooks disappear and have to be redownload again.
There are a number of similar reports of problems with the Kindle app on the Fire HD 10 over at Amazon's Fire Tablets forum.
The issue keeps happening over and over again; the Kindle app works for awhile but then it resets and the problem comes back.
It happens when restarting the device and at other random times.
It seems to be related to having Google Play installed.
Given the fact it's not officially supported, it's not surprising for some issues occur, but there appears to be an easy fix. I was trying a few different things mentioned over at the Fire forum. I'm not 100% sure which method fixed it but I'm pretty sure it was uninstalling the Kindle app from the Play Store and disabling auto updates. I haven't had the problem since doing that, and I tested it on the Fire 7 and it seems to have resolved the same issue on it too.
The Fix
Open the Play Store app and swipe from the left side of the screen to open the menu.
Scroll down and select "settings" and the turn off auto-update apps.
Go back to the menu and select "my apps & games". Tap the Amazon Kindle app listed on the updates or installed page to go to its main listing page. From there tap the "uninstall" button (it takes a long time to complete).
After the uninstall is finished, reboot the Fire tablet and then once you reinitialize the books app it should continue to work normally.
—
Did that work for you? I haven't had any problems since doing this but it's only been a couple days. The weird thing is I could have sworn I had auto-updates disabled before but it seemed to turn itself back on at some point. I also uninstalled Amazon's other apps from the Play Store for good measure.