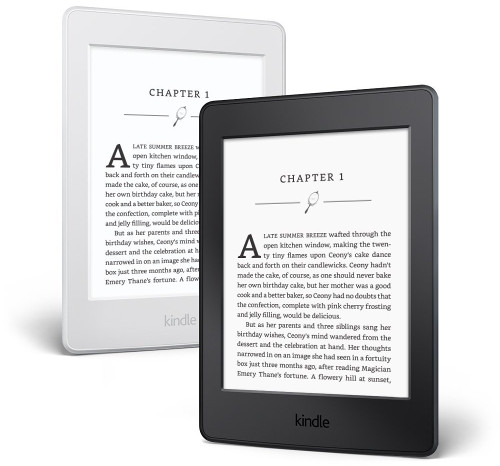 Good news for Kindle users. There's a new software update available today for all Kindles released in the past 5 years that adds the option to use your own sideloaded fonts.
Yep, you read that right. Kindles now officially support using custom fonts.
People have been wishing for that feature for so long it seemed like one of those things that would never actually happen.
There used to be an unofficial way to use custom fonts on the 1st Kindle Paperwhite, but Amazon closed that off nearly 5 years ago.
It's surprising to see them finally add the option to use custom fonts in an official capacity after all these years.
The update adds support for Arabic ebooks as well.
You can download the 5.9.6 update for your Kindle model from Amazon's Software Updates section, or you can wait for your Kindle to automatically update on its own over Wi-Fi (but that can take a few weeks).
The 5.9.6 update is available for all Kindles dating back to the Kindle Paperwhite 2 (6th generation). Here's the list of Kindle models and how to tell them apart if you're not sure which one you have.
After applying the update, the directions on how to use custom fonts is included in the ReadMe file in the fonts folder on the Kindle drive. Basically all you have to do is place OTF or TTF font files in the fonts folder, and it's best to use all the different versions of the font for italics, bold, etc.
I already tried it out and it indeed works as advertised, and the bold settings are available with sideloaded fonts as well.