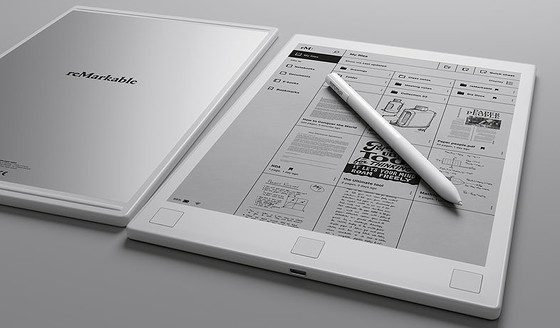 Remarkable is having a back to school sale on the Remarkable Paper Tablet. They have it marked down to $499. It regularly sells for $599 so $100 off is a pretty big discount.
The Remarkable Paper Tablet is on sale from the Remarkable website and on Amazon. At Amazon there's a $100 off coupon that you have to apply to get the discount.
The Remarkable has a 10.3-inch E Ink screen like the Onyx Boox Note and Sony DPT-CP1.
But the Remarkable is geared more toward writing and drawing than ereading.
It has a Wacom touchscreen that is fast and responsive, with support for pressure sensitivity and tilt, and it has more writing features than other E Ink notepads.
It does support ePub and PDF formats so it's a serviceable ereader, and they recently updated the software to improve the reading experience by adding table of contents support and search, but the reading software still has a long way to go to compete with other ereaders.
At $499 it's cheaper than the Sony and Onyx Boox Note, but there's also the new 10.3-inch LikeBook Note that just turned up for $419. It doesn't have a Wacom touchscreen so the writing experience is unlikely to be anywhere on the same level, but it does add a frontlight to the mix.
See my Remarkable review for more details about the device and to see a video of it in action.