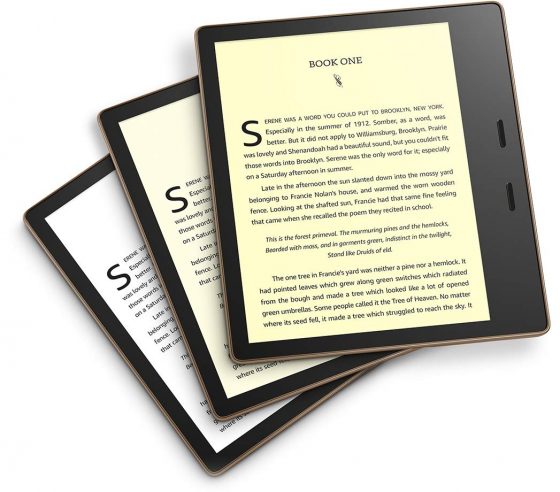 Let's face it. Kindles don't evolve at a rapid pace, especially compared to other consumer electronics. They get minimal updates every few years, with minor differences between models.
Take the latest Kindle Oasis 3, for instance. It looks and feels exactly the same as the previous model. The only real difference is they added the option to use a frontlight with a warm color tone, allowing users to customize the frontlight color from a warm color to a cool tone.
For a lot of people that was enough to justify an upgrade, especially with Kindles being the last brand of ebook readers to offer that feature.
But not everybody likes the unusual shape of the Kindle Oasis, nor the high price.
Some folks are still holding out hope for a larger Kindle. Others would like to see the Kindle Paperwhite or a newer Kindle Voyage with a warm frontlight.
Now that color E Ink is making a comeback, some would like to see a color Kindle take off.
What would it take for you to seriously consider getting a new Kindle?
A warm frontlight with a non-Oasis design?
Color E Ink?
A larger 10-inch E Ink screen?
Longer battery life?
A higher resolution screen with better contrast?
Or something else…