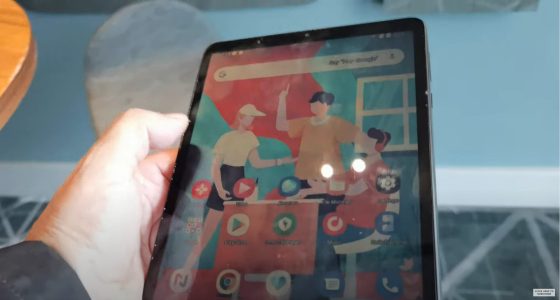 TCL has announced that they've developed a new reflective display technology called NXTPAPER that doesn't require a backlight and aims to rival LCD and E Ink screens.
TCL claims their NXTPAPER display technology has 25% higher contrast than E Ink screens, and they are 65% more power efficient than typical LCD screens.
The specifics are slim at this point, but it basically looks like a reflective LCD display without a backlight, so it's good outside and under bright light, but in low light the screen is dark and hard to see.
It reminds me of Pixel Qi screens, except they had a light that could be turned on or off when needed.
Here's more from the press release:
The company's proprietary NXTPAPER display technology is the artistic combination of screen and paper and the culmination of two years of product research and design as well as 11 patents for eye protection. This display technology provides Full-HD definition that offers a paper-like visual experience in full color with no flicker and no harmful blue light. TCL achieves this by combining a highly reflective screen that uses TCL display technology to reuse natural light and has received eye protection certifications from the German Rhine laboratory as well SGS laboratory and German VDE.
Earlier in the press release they claim it's the "first zero eye strain display", which is a bit of a stretch. I don't think backlights are the sole reason for eye strain. Staring at anything at close range for a long time with your eyes constantly moving back and forth is bound to lead to eye strain, regardless if light is being emitted or not. You can get eye strain from reading a paper book for too long.
TCL says these new displays were designed in part for tablets, and in the same press release they ironically announce two new tablets that don't use NXTPAPER screen technology. But someone shot this video below of a prototype. Perhaps TCL should consider taking the glossiness of the display down a few levels if they intend to rely solely on ambient lighting to illuminate the screen.
TCL NXTPAPER Tablet Prototype Video