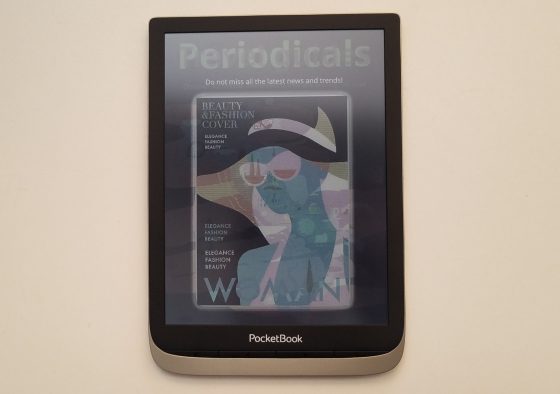 People often ask about screen flashing when they get a new ebook reader that uses an E Ink screen, like a Kindle, Kobo, or Onyx ereader.
The flashing is totally normal, but I can see how it might be jarring at first for someone that has never seen an E Ink screen before. The flashing is just how the tiny capsules of E Ink refresh and get rearranged whenever the screen changes.
On older ereaders the flashing used to happen a lot more frequently, literally every time something on the screen changed.
Over the years they've managed to make the flashing less noticeable. Now most ereaders just refresh the text instead of the whole screen so the transition when turning pages is smoother, but you'll still see the full page flash black occasionally when turning pages, more often when navigating the menus and interface.
One thing you'll notice, however, is that certain types of content will flash more often, as some things require a full page refresh with every page turn, like PDFs and comics and images.
Some devices give you the option to set the refresh frequency from the settings menu, like Kobos ereaders, and with Kindles full page refresh can be turned on and off in settings to help minimize flashing, but some content will still refresh every page regardless.
I'm reminded of this even more now that ebook readers are starting to come out with color E Ink screens because they do a full page refresh whenever viewing color content.
The flashing is something you tend to forget about when reading, especially after you've been using an E Ink device for some time. But some people are more bothered by it than others.
What about you? Are you bothered by the way E Ink screens flash when turning pages and navigating menus?