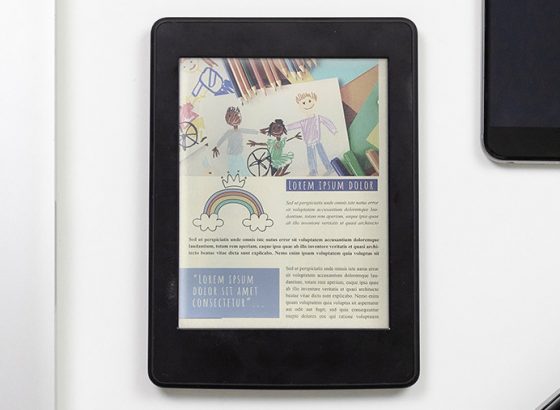 Yesterday E Ink issued a press release about the release of their new Kaleido Plus color screens and how they improved them from last year's first generation version.
Some of this stuff was revealed in Onyx's video introduction of the new Nova3 Color over the weekend (if you missed it it's imbedded below), but E Ink also says the new Kaleido Plus screens are faster to enable quicker refreshing of animations and video.
They also talk about eNotes now being able to support color highlights and color pens to improve usage in education and professional sectors, so they're clearly working to expand color E Ink into wider markets moving forward.
These Kaleido screens seemed like a bit of an experiment for E Ink at first, especially with them just releasing small screens last year, but now it looks like they're getting more serious about it, and it's good to see they've already improved the color screens in one year.
Among the changes with the new version of Kaleido is an improved printing pattern of the color filter layer to create brighter colors and help minimize the appearance of the color filter's grid pattern. The layer is also closer to the screen now to reduce light scattering.
On E Ink's website they also talk about new image rendering algorithms that allow for crisper text, and modified light guides to help optimize the LED color spectrum to minimize color blending.
E Ink's new Kaleido Plus screens are featured on the 7.8-inch Pocketbook InkPad Color and the Onyx Boox Nova3 Color, along with the Hisense's latest color E Ink phone.
See my color E Ink comparison review for a closer look at the differences between the first gen Kaleido screens and the new Kaleido Plus screens.
Onyx Nova3 with New Kaleido Plus Screen