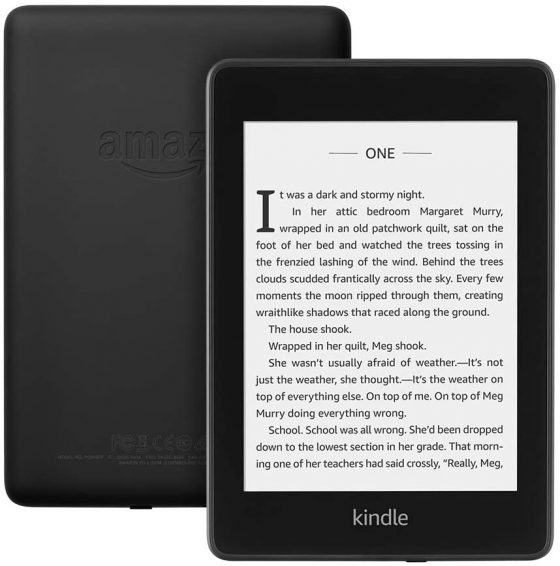 The Kindle Paperwhite has been the most popular Kindle for a long time, and the current version is no exception.
In fact the Kindle Paperwhite 4 is probably the most popular Kindle model of all time in terms of gross sales, except we'll never know that for sure since Amazon never releases any Kindle sales figures (but it has accumulated way more customer reviews than other Kindles).
Looking over Amazon's best sellers list for Kindles, it's clear the Kindle Paperwhite is still the number one Kindle by far.
Even during the current Mother's Day sale where people can get the entry-level Kindle for only $65, the Paperwhite still dominates the list.
Twelve of the top 15 best sellers are various versions of the Kindle Paperwhite.
The base Kindle in black did manage to grab the 2nd place spot, but it's surrounded by Paperwhites in slots 1-6. Even the 32GB version of the Paperwhite 4 without ads is ahead of the base Kindle in white. The Kindle Oasis doesn't even crack the list until #16, but it's not on sale so that doesn't help its case any.
Amazon offers a lot more versions of the Kindle Paperwhite with four different colors and two different storage capacities, all with or without ads (Special Offers), and there's also the upgraded version with 4G wireless, so that's why so many different Paperwhite models populate the list, but even still they're selling more of those sub-variants than other Kindles so that's pretty telling just how popular the Paperwhite is, even compared to other Kindle models.
Personally I don't think the Paperwhite 4 is really all that great. I'd still rather use the older Kindle Voyage because it has a better screen and a nicer design, but the Paperwhite 3 out sold it too so that's probably why it's not around anymore…