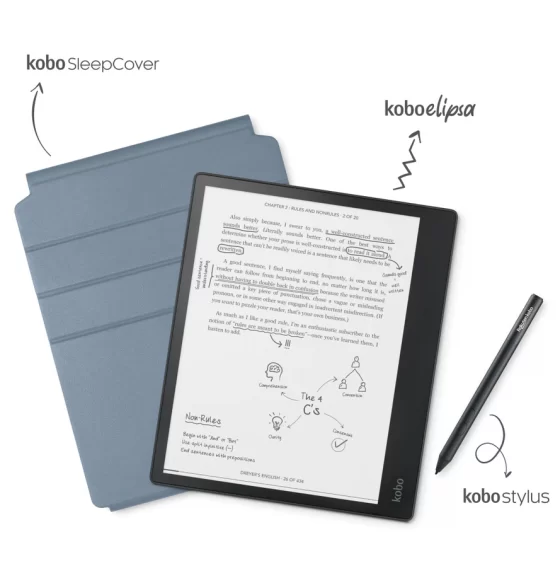 Yesterday I posted about the Kobo Sage being on sale for $50 off at Walmart, and now today Kobo has rolled out their Mother's Day sale so now most of Kobo's current models are available at a discount.
The 10.3-inch Kobo Elipsa is now $50 off as well and is selling for $349.99 with free shipping—that's a great price for a large-screen ereader that includes a stylus pen and a case. Most 10.3-inch ereaders sell for a lot more than that.
The 7-inch Kobo Libra 2 and 6-inch Kobo Nia are both marked down by $20 too. For some reason the Kobo Clara HD is the only model not on sale, and considering it's almost four years old now that's kind of surprising but maybe they're getting ready to replace it soon.
See my Kobo Elipsa review and Kobo Libra 2 review for a closer look at those models in action. Both reviews include a video walkthrough.
Most of Kobo's ereaders are on sale at Amazon and Walmart, in addition to Kobo's website. The Kobo Sage isn't part of the Mother's Day sale, at least according to Kobo, but it's still $50 off at Walmart for the time being, although that deal probably won't last as long as the others.
Kobo eReader Sales
Kobo Elipsa $349.99 ($50 off) – Amazon, Walmart
Kobo Sage $209.99 ($50 off) – Walmart
Kobo Libra 2 $159.99 ($20 off) – Amazon, Walmart