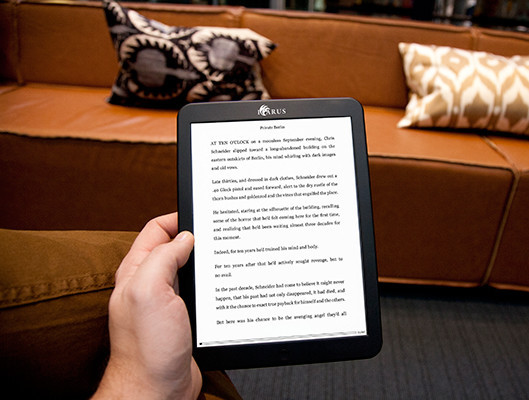 Last month Icarus announced a new ebook reader called the Illumina XL that will be released toward the end of November. It's an 8-inch ereader that runs Android 4.2.
Icarus also launched a crowdfunding campaign for the Illumina XL on Indiegogo last week where they are essentially taking pre-orders for the device.
People can claim the early bird package of the Illumina XL for $169.
Additionally there are a couple of bundle packages that come with a cover for $179 and $199.
Shipping is free to the United States, Canada, and the European Union, and it's $25 to the rest of the world. Shipments are expected to go out the first half of December.
The Illumina XL is also available for pre-order directly from the Icarus website for 199 euros, so it's quite a bit cheaper getting it through the crowdfunding campaign, which runs until November 28th.
If you are a hardcore reader that wants an open Android ebook reader with a larger 8-inch E Ink display, than this could be a good buy.
The problem is that it doesn't actually exist yet outside of prototypes, so it's hard to know what you're really going to get. There are no reviews. There's no way to know how well the software works. Or how the lower resolution 1024 x 768 screen looks. It's somewhat a gamble at this point.
Nonetheless, an E Ink ebook reader with Android 4.2 and an 8-inch screen does have some unique perks.
It can install a number of Android apps, so you have more choices. For instance the Kindle app can be installed. Just keep in mind that most third-party apps aren't designed for slow-refreshing, monochrome E Ink displays so they might not work great (here's a video demo showing the Kindle app on the 6-inch Illumina).
The 8-inch screen is another unique factor the Illumina XL has going for it. The only other 8-inch ereaders on the market are the Onyx i86 and the Pocketbook InkPad.