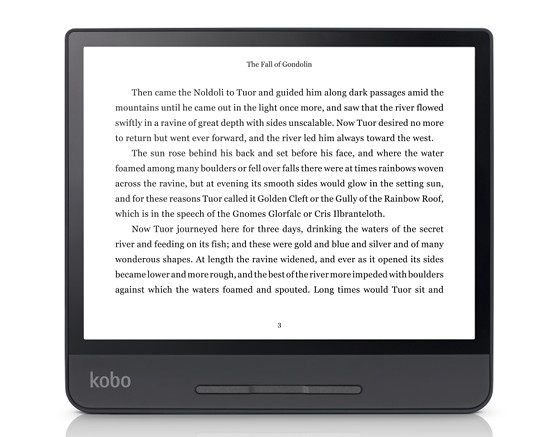 When it comes to dedicated ebook readers with E Ink screens, like Kindles, Kobos, and Nooks, upgrades tend to come much less frequently than with other types of gadgets.
Most of the ereaders from the companies mentioned above have been out for a few years now, so even by those standards we are well overdue for an influx of new reading devices in 2021.
Some companies never slow down, like Onyx and Pocketbook—they seem to release new models every few months, but it's been a really quiet past couple of years from Amazon, Kobo, and Barnes and Noble.
Here's a breakdown of all the currently available models from those three companies and the date each model was released:
Kindle – This model was released in April 2019. It was nice to see Amazon finally add a frontlight to the entry-level model but it still has the lowest resolution screen of any ebook reader on the market. In fact it has the same 800 x 600 resolution as the very first Kindle that was released in 2007. I think it's time for an upgrade to 212ppi.
Kindle Paperwhite – The Paperwhite 4 was released in November 2018. It took Amazon over 3 years to update the Paperwhite 3 so if things stay on that pace this model might not get upgraded for another year, even though lots of people would love to have a warm frontlight option on a 6-inch Kindle.
Kindle Oasis – The Kindle Oasis 3 was released in July 2019 so it's the newest Kindle in the lineup. But the design is exactly the same as the Oasis 2 that was released in October 2017. The contoured design doesn't really make any sense now considering they discontinued the half-back covers that were meant to make the back the same level. Why not come out with a new design that doesn't wobble when you set it on a flat surface?
Nook Glowlight 3 – The 6-inch Nook dates back to November 2017. B&N used to release a new 6-inch model every 2 years but that hasn't happened lately.
Nook Glowlight Plus – The larger Nook was released in May 2019. Could Barnes and Noble release a color version in 2021? Would that be enough to get people interested in Nooks once again? That could be interesting.
Kobo Nia – Released in July 2020, the Kobo Nia is the newest model from Kobo, but I still don't understand the point of it because there isn't anything "new" about it. All they did was take the previous Kobo Aura and put it inside a new case and then renamed it.
Kobo Clara HD – Released in June 2018, the Clara HD is only $20 more than the Nia and it has a better frontlight and a better screen, proving to be the clearly better option even though it's older.
Kobo Libra – This 7-inch Kobo model was released in October 2019 so it's safe to assume it's going to be around for a while still.
Kobo Forma – Released in October 2018, the Forma is Kobo's largest and most expensive model. It has an 8-inch flexible screen that still not a single other company is using so what other upgrades could they bring?
It's interesting to see how long some of these models have been on the market without any changes.
Now with color E Ink getting better and larger ereaders from Onyx becoming more popular, there is clearly room for growth in the dedicated ereader market with more options than before, but will any of these companies look to make a move or will they just stick with the same models for another year?
Which models would you like to see upgraded in 2021?