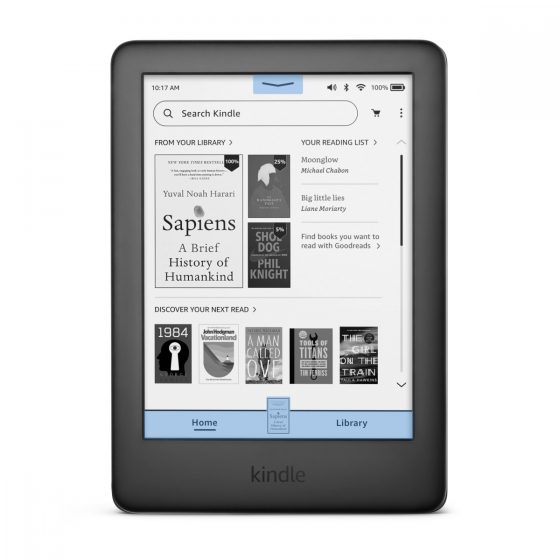 Ever since Amazon released the 5.13.7 software update for Kindle ereaders where they suddenly changed the user interface and removed some useful features, a bunch of people have asked if it's possible to downgrade their Kindle's software to an earlier version before Amazon started messing with things.
Unfortunately, it's not possible to downgrade the software on a Kindle once it has been updated. The only way to avoid updates is to keep airplane mode turned on all the time so your Kindle can't download updates automatically.
It's one of the negatives with Amazon, not giving users the option to install updates or not, making them mandatory. Kobo allows users to downgrade their ereaders to earlier software versions, but unfortunately Amazon does not.
The only possible loophole is if your Kindle is jailbroken. Then there are some instances where you might be able to downgrade to an earlier firmware version, but I can't find any reports of that working with the newer software versions. Maybe if you're a coding expert you might be able to figure something out but it's not going to be easy.
Some people have resorted to buying older Kindles that haven't received the update. All Kindles dating back to 2015 are getting the update so unless you can find a recent model that's still on software version 5.13.6 or older, you'll still get the new update eventually unless you keep your Kindle in airplane mode all the time.
If you want to get an older Kindle with the old user interface, the Kindle Voyage is the best option. So far it's the cutoff for the new software; Amazon hasn't updated it yet, so they probably never will at this point, but that's still not guaranteed. The only problem with the Voyage is it's getting to the point where it might be harder to find one with a good battery since it was originally released in 2014, but apparently the battery is fairly easy to change if you can find a good quality replacement.
It's been almost six months since Amazon started updating the user interface on Kindles, and they said more changes are coming soon, so hopefully they'll fix some of the problems they created by changing things before fully considering how it will negatively impact overall usability.