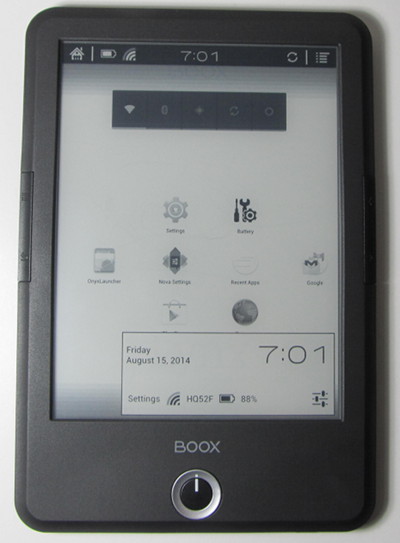 A surprising number of Android-powered ebook readers with E Ink screens have been released over the past 8 months.
People often ask which one is the best to get so I wanted to put together this article outlining the best ebook readers currently available on the market with open Android operating systems.
All the devices on this list are more like E Ink Android tablets than typical ebook readers like the Kindle or Nook.
These Android ereaders can install various Android apps, including Kindle and Nook in most cases. They are also multipurpose ebook readers that can be used for reading comics, reading online, and reading things like RSS feeds and emails.
Dedicated ebook readers like Kindles and Kobos offer less features, but they are often faster and better optimized for reading ebooks from their respective stores specifically. For people that prefer more variety and openness, Android ereaders are often a better choice.
Android eBook Readers List
Here's a list of Android ebook readers that have been released since mid 2014:
Icarus Illumina HD, aka Boyue T61
Boyue T62, aka Energy eReader Pro and other brand names
Boyue T62+ – same as T62 but has an upgraded E Ink Carta screen with improved contrast
Onyx Boox M96, aka Icarus Excel
Onyx Boox M96C – same as regular M96 but it has a capacitive touchscreen instead of electromagnetic
Onyx Boox C67ML, aka Onyx Boox AfterGlow 2
*Note there are a few other Android ereaders like the Boox I62A and Boox C65S, but the Android OS is limited and not open to install apps.
Best Android eBook Readers
I decided to included two best Android ebook readers on this list, one small and affordable 6-inch model and a larger 9.7-inch model.
Boyue T62+ – Best Overall Android eBook Reader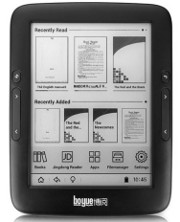 In terms of overall hardware features, software reliability, and price, the Boyue T62 is hard to beat, especially now that it's been upgraded to use the latest screen technology from E Ink, and is now called the Boyue T62+ (even without the + the T62 would top this list).
The device runs Android 4.2.2 and comes with 8GB of onboard storage space, a microSD card slot, a dual-core 1 GHz processor, headphone jack, and 3000mAh battery, which is larger than other Android ereaders.
The only downside with the T62+ is it has to be rooted to install Google Play, so that requires some technical prowess, or you could just sideload apps or use alternate appstores. There's also the Energy eReader Pro, a rebranded T62, that comes with Google Play and doesn't require rooting.
One of the reasons the T62 tops this list is the affordable price. It's only $118 at Banggood.com, but they're currently sold out. It also sells on eBay for about $20 more.
I haven't reviewed the T62+ specifically, but I did just review the Energy eReader Pro a couple months ago, which is the same exact device minus the Carta screen, and it's a solid ereader. See the Energy eReader Pro Review for more details.
Onyx Boox M96 – Best Large Android eBook Reader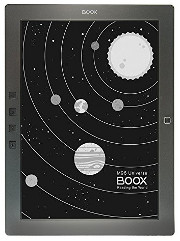 If you want an Android ereader with a larger screen than 6-inchs, the Onyx Boox M96 is the best option. In fact it's the only option other than a couple other Boox models: the 6.8-inch Boox T68, which gets too many complaints about hardware problems, and the 8-inch Boox i86, which isn't ready for prime time yet.
The M96 runs Android 4.0 and has Google Play. The 9.7-inch E Ink screen, the advanced PDF software, and support for writing handwritten notes with the stylus makes it one of the best PDF readers on the market. The large screen is also really good for displaying comics, manga, and using big font sizes for ebooks.
The Onyx Boox M96 is my favorite Android ebook reader and I personally consider it the "best", but I realize the higher price, the lack of a frontlight, and the lower resolution screen aren't ideal for some people, so it doesn't get the number one overall spot because of that.
There's also a newer model, the Boox M96C, with a capacitive touchscreen so you don't have to use a stylus. The downside with it is the screen isn't as clear because of the capacitive layer added over the E Ink screen, and onscreen notes and writing aren't as precise without a stylus.
See the Onyx Boox M96 Review for more information about the device and to watch a video walkthrough.