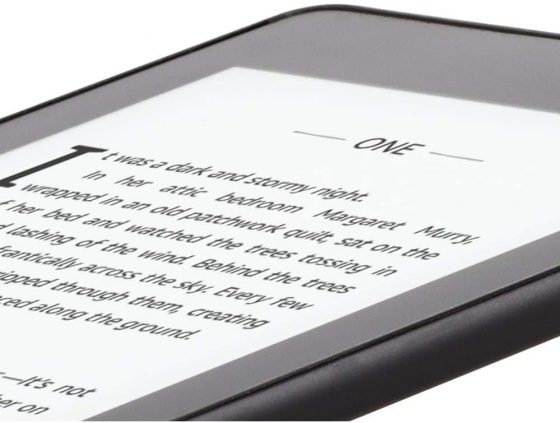 Lately a lot of people have been asking if Amazon is going to release a new Kindle this year, especially now that some companies have started releasing new ebook readers with color E Ink screens.
The fact is nobody outside of Amazon really knows if they're planning to release a new Kindle this year or not, despite what some bloggers will tell you, but we can look at past events to gauge the likelihood of a new Kindle getting released this year.
Amazon currently offers three different Kindle models, along with the Kids Kindle but it's the same as the entry-level Kindle so it's not really a separate model.
Of those three Kindles, two were just released last year. This is important because Amazon rarely replaces a model after just one year. In fact most stay around for at least 2-3 years before being discontinued or replaced.
The current entry-level Kindle was released in April 2019 and the Kindle Oasis 3 was released in July 2019.
The likelihood of either of those getting replaced this year is extremely low, especially considering both have a 4.5-star rating among user reviews at Amazon.
The one model that could possibly get updated is the Kindle Paperwhite 4 that was released in November 2018. If Amazon decides to add a warm frontlight to the Paperwhite like they did with the Oasis last year, that's one way I could see a new Kindle getting released in 2020.
But it took Amazon over 3 years to replace the last Paperwhite model, and warm frontlights were around then and they opted not to included one so are they likely to do so now?
Given that, the odds of Amazon releasing a new Kindle in 2020 looks pretty slim, but they have released a new Kindle every year since 2009 so history is on the side of something new coming out.
There's an outside chance that Amazon could release an entirely new model to add to their lineup of Kindles. They haven't done that since 2016 when they first introduced the Oasis so it's about time for a new model.
I strongly doubt that Amazon will release a color Kindle anytime soon because of limitations with the technology, and they already sell Fire tablets for color content.
I still think there would be a market for Kindles with larger screens, (I read Kindle ebooks on the 10.3-inch Onyx Note2 all the time and I think reading on the large screen is great), but year after year Amazon refuses to release a Kindle with a screen larger than 7-inches.
People read ebooks on larger iPads and tablets all the time, and Amazon even sells 8-inch and 10-inch tablets, so why isn't there an option for a larger Kindle too? I just don't get it. But maybe they'll surprise us and finally release a larger model this year.