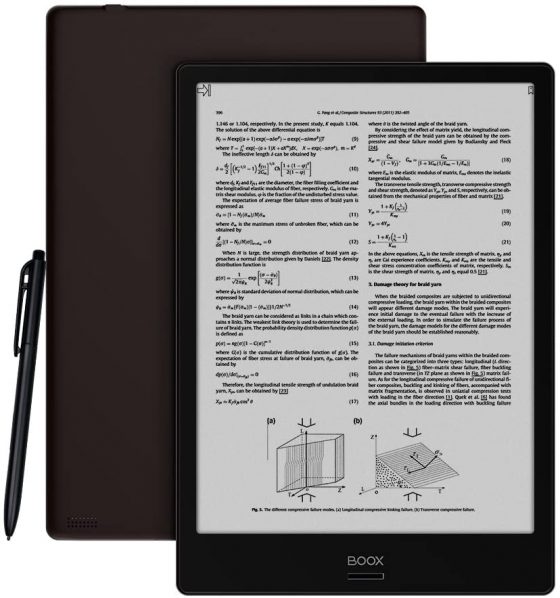 Onyx is a hard company to figure out sometimes. They offer several nice Android-powered ereaders in various sizes, but they have a tendency to flood the market with so many different models it can be hard to keep track of them all.
Over the span of two and a half years, they've somehow managed to release eight different Onyx Note models, and that's just one specific model. They have several other devices that they keep refreshing at a similar rate.
People have been wondering why I have no interest in reviewing Onyx's new ereaders anymore and this is why.
I like Onyx's software. I consider their PDF software the best overall of all E Ink devices, and the Kindle app and other 3rd-party reading apps work surprisingly well thanks to their open Android software and app optimize settings, but when it comes to Onyx as a company I have no idea what the hell they're doing.
How can they justify the release of eight separate Note models in less than two and a half years?
Other companies that make dedicated ebook readers like Amazon and Kobo will stay with the same model for two or three years. The lack of upgrades gets annoying, but with Onyx they upgrade so often that can get annoying too.
It would be one thing if the upgrades were significant, but in some cases the differences are so minor the change is hardly worth the effort. Sometimes they'll just add or remove one or two features. When they went from the Note Pro with a quad-core CPU to the Note2 with an octa-core CPU, the performance was virtually identical in a side-by-side comparison. But octa-core sounded better so it was time for another upgrade, despite the fact the quad-core CPU actually had better benchmark scores.
At some point it would be nice to see Onyx make a decision and stick with it for a length of time instead of constantly changing minor details that make little to no difference overall.
They first started taking orders for the original Note on Amazon in May 2018. I think the first round of pre-orders may have been available in select regions a month or two before that, but May 2018 is when the original Note first became widely available.
A few months later they released the cheaper Note S, but it was only on the market for a short time before they abandoned it.
The same can be said for the Note+ and Note Lite that were released in August 2018. Both were virtually identical to the original Note, but one lacked a Wacom touchscreen and the other added a flush glass screen.
Then in May 2019 they released the Onyx Note Pro. It was similar to the original Note, but they added a frontlight and a flush glass screen, and they also doubled the storage space and RAM.
The Note Pro was a nice upgrade with the added frontlight, but it was only on the market for 6 months before they replaced it with the Onyx Note2.
Now the Note2 is about to get replaced by the Note3 with a slightly faster processor and faster RAM that are likely to make little to no difference 95% of the time.
Onyx also just released the Note Air. It's a cheaper Note model with a new design, but it has less storage space and RAM and a much smaller battery than the Note3, and it has a glass-based screen instead of a flexible Mobius screen so it's heavier and less durable. Nonetheless, it looks like a nice device and I wouldn't mind reviewing it to see how it compares to the regular Note design, but considering how Onyx operates the Note Air will either be replaced or discontinued in 6 months so I think I'll just hold out for the Note5 that will probably get released next summer. 😀