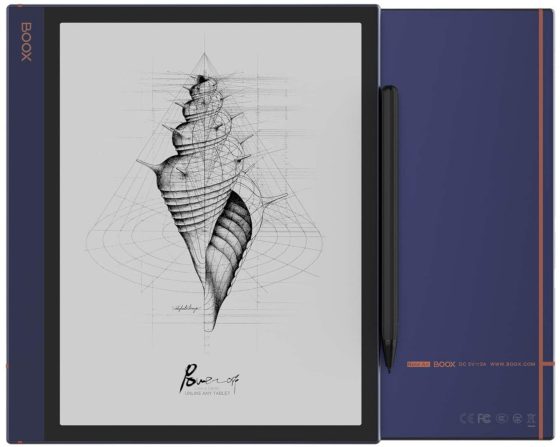 Last year around this time I posted a list of the best ebook readers for 2019, and I wanted to update that list for 2020 but not much has changed this year.
The same Kindles, Kobos, and Nooks are still available without any changes, expect Kobo put the Kobo Aura 2 in a new case and renamed it the Kobo Nia. I suppose you could include Amazon adding two more colors to the Paperwhite as well, but that doesn't change anything functionally.
Onyx released eight new ereaders in 2020 because that's what Onyx does, but their older models are just as good if you can find them at a discount.
This year was the year of color E Ink, with a few new ereaders coming out with color E Ink screens, but neither the Pocketbook Color or Poke2 Color was good enough to make this list because regular E Ink screens are still better for reading text, and having low-resolution color on a small 6-inch screen doesn't make sense when most color content is best-suited for larger screens.
If you're new to ereaders, you're probably better off spending less on a basic model, but for those that want the best reading device the Oasis is hard to beat unless you simply don't like Amazon, in which case a Kobo or a Pocketbook would be a better choice.
Kindle Oasis 3 – Best Overall eBook Reader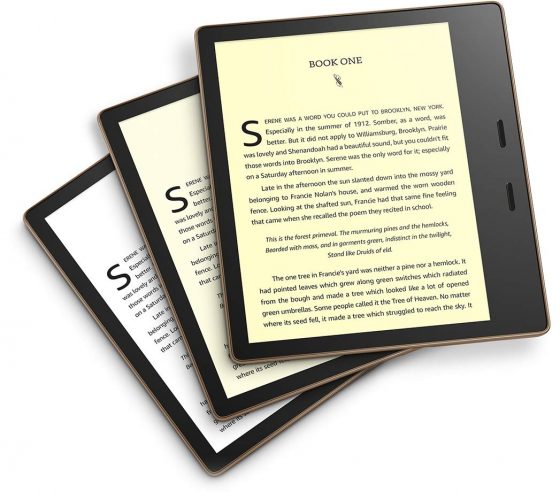 I still think the Kindle Oasis 3 is best overall ebook reader in 2020. It's not the best value with the higher price but it is one of the best when it comes to purely reading ebooks. With something like 20 different ebook readers laying around the house, it's the one I choose the most when it comes to reading ebooks (away from home I prefer using the Kindle Voyage because of its smaller size, but I can't recommend an ebook reader that was discontinued several years ago, now can I?).
It all comes down to personal preference, but for me having page buttons and a nice screen are high on the list, and the Kindle Oasis has the most evenly-lit frontlight of any ebook reader I've ever used for both the warm and cool color temperatures. I also find the lopsided design more comfortable to hold than a traditional design with tiny bezels.
The main problem with the Kindle Oasis is the high price, but you can get 20% off by trading in an old Kindle, even if it doesn't work.
Price: $249 at Amazon
Kindle Oasis 3 Review »
Kindle – Best Budget eBook Reader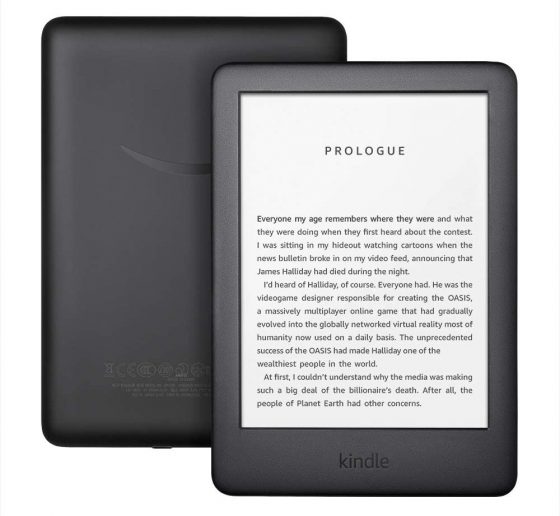 If you just want the cheapest ebook reader available, the entry-level Kindle isn't a bad choice, and it's an especially good bargain when it's on sale.
I thought the lower resolution screen would be a problem, but honestly it's not that big of a deal when using medium to large font sizes, and having a frontlight is a big advantage over previous entry-level Kindles.
You can upgrade to the Kindle Paperwhite if you want a higher resolution screen and waterproofing, but when it comes to just reading text the cheaper Kindle can get the job done just fine
Price: $89 at Amazon
Kindle Review »
Kobo Clara HD – Best Kindle Alternative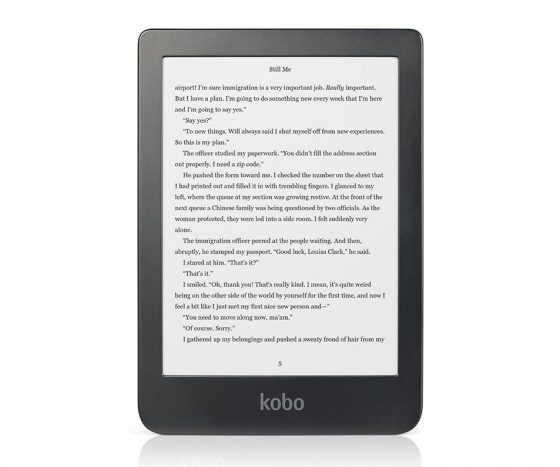 Kobo is a Canadian company that most people in the US have never heard of, but Kobo's ereaders are a really good alternative to Kindles.
I consider the Kobo Clara HD the best introduction to the Kobo ecosystem because of its low price and combination of features. It's similar to the Kindle Paperwhite in shape and size, but it adds a warm frontlight option and it costs $30 less than the equivalent Paperwhite without ads.
Plus the Kobo Clara HD has OverDrive support built-in to easily borrow ebooks from public libraries for free without having to use a separate device to checkout books like with Kindles.
I think the Clara HD is a better choice than the cheaper Kobo Nia because for only $20 more you get a better screen and a better frontlight.
Price: $119 at Kobo and Walmart
Kobo Clara HD Review »
Onyx Boox – Best Large eReaders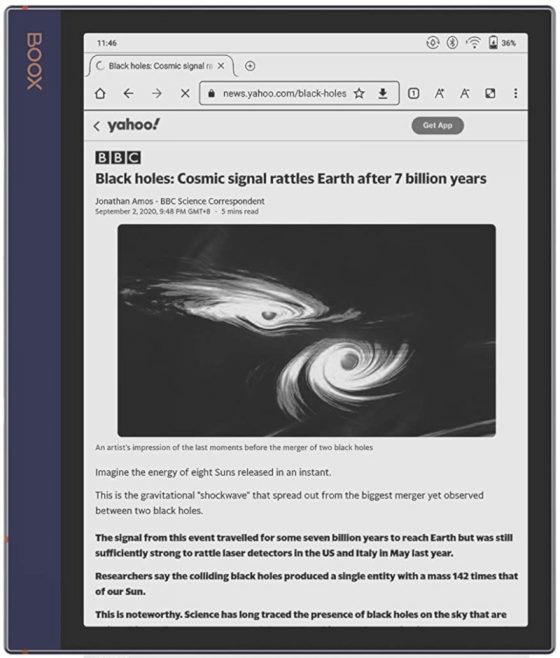 Onyx has released like 20 different large-screen ereaders over the past 3 years. It doesn't really matter which one you choose—they all basically offer the same general features, with the exception of the largest 13.3-inch Max models that add an HDMI port for use as a secondary monitor.
The most recent Onyx models include the 7.8-inch Nova3, the 10.3-inch Note Air and Note3, and the 13.3-inch Max Lumi.
They are all multifunctional ereaders with advanced software and Wacom touchscreens for taking notes, and they run open Android 10 so you can install a number of different reading apps. Even the Kindle app works quite well on Onyx's devices, making them the best option for a large screen Kindle since Amazon refuses to release one.
I posted a review of the Onyx Nova2 earlier this year if you'd like to see it in action. It's almost exactly the same as the newer Nova3.
I haven't reviewed the 13.3-inch Max Lumi because it's just basically a Max3 with a frontlight, but here's my Onyx Max3 review from last year for a closer look at Onyx's largest option.
To me the 10.3-inch Note models are the best size, but if you read PDFs all day you might appreciate the larger screen on the Max models. I'll have a review of the new Note Air posted soon. It's a less expensive option to the Note3.
Pocketbook – Honorable Mention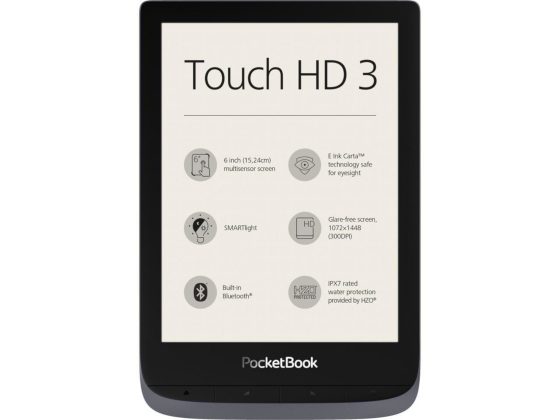 Pocketbook ebook readers have been around for a long time but they stopped selling them in the US several years ago. Earlier this year Pocketbook started selling their ereaders in the US again through Newegg, and they're a nice alternative for those that prefer having page buttons and a memory card slot, along with Adobe ePub support.
I really like the design of Pocketbook's ereaders. With the page buttons located below the screen they're still nice and portable and easily fit in a pocket unlike the lopsided design of the Oasis and button-equipped Kobo models.
Pocketbook sells a few different 6-inch ereaders, including the Pocketbook Color with a color E Ink screen, but the PocketBook Touch HD 3 has a better screen for reading regular ebooks. They also sell a 7.8-inch model, the InkPad 3 Pro, and a 10.3-inch model, the InkPad X.
I have a Pocketbook Color but I never got around to posting a review of it. The Linux-based software is pretty good but it's not quite on the same level as Kobo and Kindle software. However, you can install KOReader to add some additional functionality.