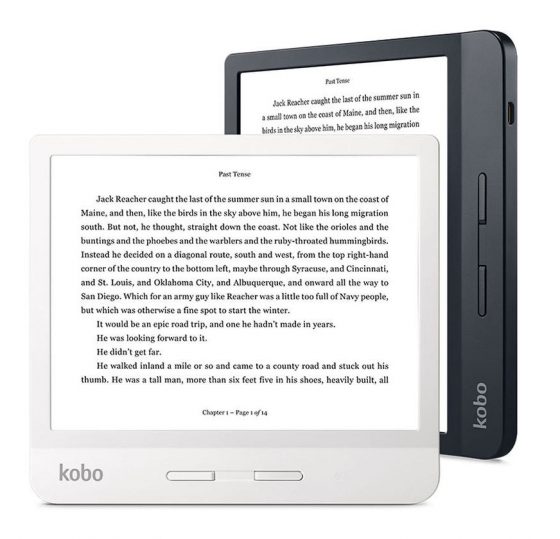 Component shortages are wreaking havoc on a number of industries worldwide. Electronic products are especially impacted, and prices keep going up on all manner of goods.
However, so far the ebook reader industry seems to be largely unaffected by this. In fact Amazon had more trouble keeping Kindles in stock last year than this year. Right now most Kindles variations are in stock and ready to ship.
Another good sign, prices haven't gone up on any ebook readers yet. The frequency of sales may have decreased a bit over last year, but base prices have all remained the same across the board, unlike a number of other electronic devices in other industries.
A good example, Kobo just released a new 10.3-inch device called the Kobo Elipsa that doubles as an ereader and a notebook, and it's actually one of the most reasonably-priced large-screen E Ink ereaders on the market at $399, especially since it comes with a cover and a stylus.
Onyx also just released a new less expensive 10-inch model called the Onyx Boox Lomonosov for $399. It has a lower resolution screen and it doesn't support handwritten notes, but it's the cheapest 10-inch ereader that Onyx offers.
I think one way the ebook reader industry might be affected is there could be less new models to choose from in 2021. Refresh cycles have clearly slowed down for Kindles, Kobos and Nooks in recent years anyway, and this will probably just perpetuate that. New models rarely add any revolutionary new features anyway so I guess we should get used to it.
Last year was the first calendar year since 2008 where Amazon didn't release a new Kindle ereader. Frankly, I could see the same thing happening again this year. Amazon just doesn't seem interested in developing Kindles anymore; instead they'd rather waste time making quirky cuckoo clocks with Alexa support built in.
Another thing I was thinking about yesterday is I wonder if Amazon's upcoming Prime Day deals will be as good as previous years. I posted some Prime Day predictions for Kindles earlier in the week, but after thinking about it some more I could see sale prices being a little higher this year. That's the trend lately; higher prices is more likely than lower prices. It seems unlikely to expect any record-low prices on electronics at this point. I should probably go back and increase all the sale price predictions by $5-$10…