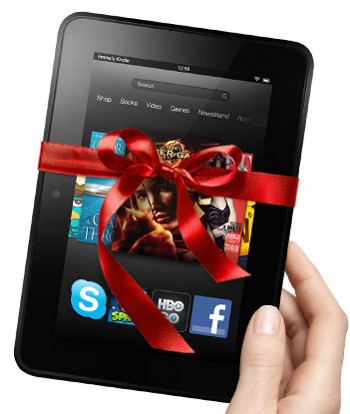 So you received a new ebook reader or tablet for Christmas and you're looking for ways to get the most out of it. Well, you've come to the right place. Below you will find a bunch of resources for getting started with your new gadget. Another good way to figure out how to use all the features of your new device is to check out my hands-on reviews.
eBooks
If you want to load up your new ereader or tablet with some ebooks, here are some links to get started on finding ebooks both paid and free.
How to get free ebooks from libraries
100 Kindle ebooks for $3.99 or less
Discount codes for Kobo eBooks
Apps
If you got a tablet for Christmas, they you are going to need some apps. To get started, here's a list of ebook reader apps at Google Play. Not all devices support Google's appstore, however. If you received a Kindle Fire HD for instance you'll need to use alternate appstores listed below. And don't forget about the daily free paid Android app at Amazon.
7 Alternative Appstores for Your Android Tablet or eReader
10 Must-Have Free Apps for the Nook HD and Nook HD+
Ten Top Free Android Apps for Kindle Fire Not Available from Amazon
Tips and Tricks and How To Guides
Here are some of the how to guides I've posted over the past year for a few of the most popular ereaders and tablets.
45 Tips and Tricks for Kindle Paperwhite
40 Tips and Tricks for Kindle Fire HD
40 Tips and Tricks for Google Nexus 7 Tablet
How to Sideload Android Apps on Nook HD and Nook HD+ Without Rooting
How to Root a Nook Tablet using a memory card
How to Root a GlowLight Nook Touch (doesn't work with new 1.2 firmware)
How To Read ePub eBooks on Kindle Fire
Kindle Fire 1 Tips, Tricks, and How To Tutorials